MultiCon devices are versatile controllers with a capability of measuring and data logging simultaneously.
Watch movie

Powerful and versatile data-loggers.
SCADALite
MultiCon & SCADALite - a breakthrough in data presentation!
SCADALite is an innovative feature that allows you to manage the process directly from the MultiCon display. Essential information can be presented in a graphical form enriched with animations, dynamic graphs and most significant numerical parameters, as well as sounds in case of alarm. SCADALite allows you to create as many as 15 individual screens, presenting a various range of required information.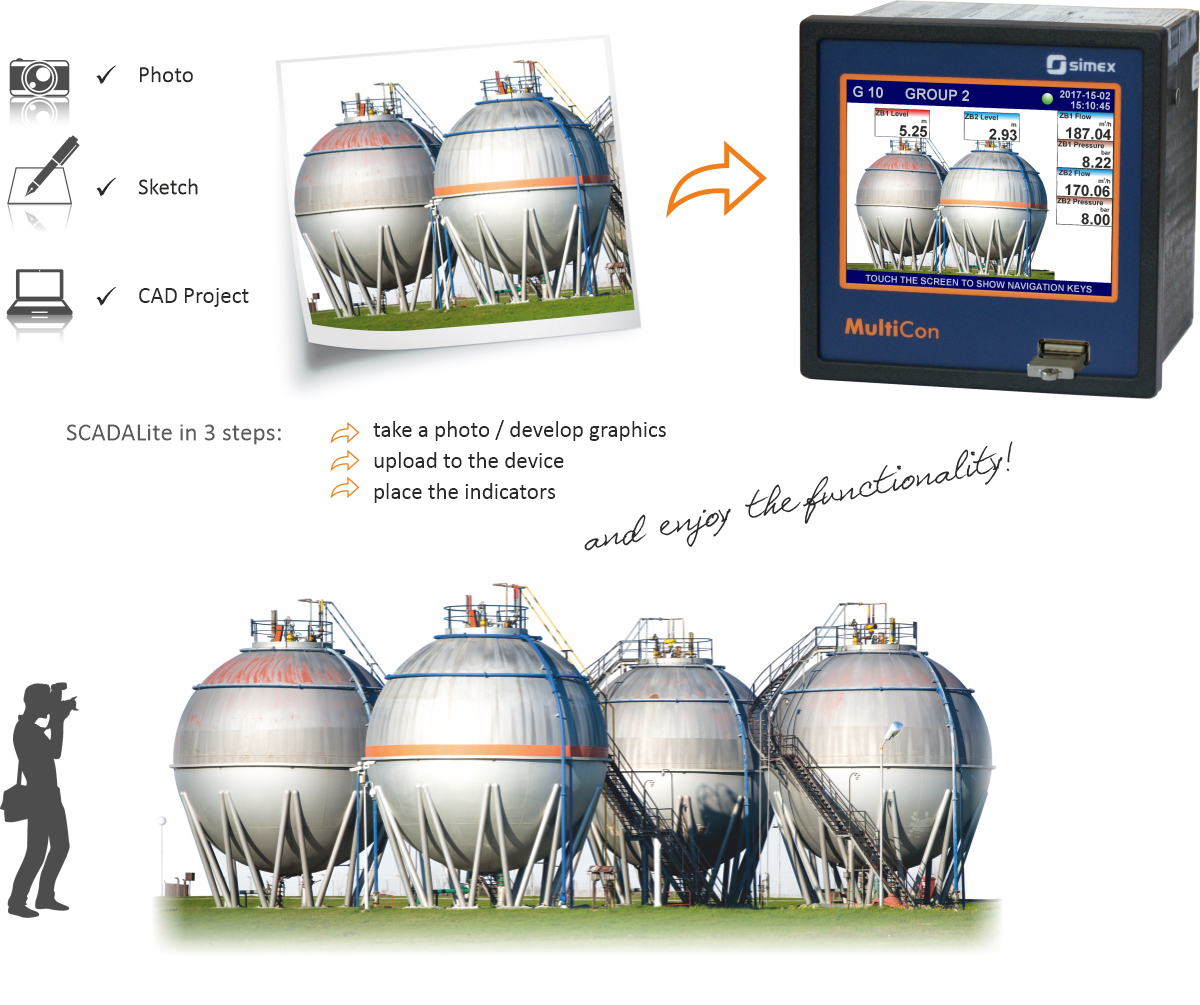 SCADALite is an innovative approach to data presentation:
process management directly from the screen,
different screens for a single process,
graphics of the monitored process,
quick visualization,
free arrangement of indicators,
operator's work comfort,
easy adjustment to specialized requirements,
quick editing - new graphics and change of indicator arrangement is enough,
modification of indicator arrangement during the device operation.
View linking
View linking is used to move directly to the view of a selected group of metering parameters.
Each view created in the SCADALite mode can be now linked to another screen. Just place the magnifying glass button in any location of a specific view and assign the link to the selected group. This function can be used to create multi-level dependencies between view groups, e.g. creating a structure leading from the general application image to sets of detailed parameters.